Go beyond the highlights of Siem Reap travel sites by visiting the countryside, enjoy the safe and real wilderness experience with Cambodia Elephants, this is an unforgettable travel experience to the Kingdom of Wonders.
✓ Service: Private
✓ Tour code: 4DREP-02
✓ Destination: Siem Reap
✓ Duration: 4Days
Get yourself inside these photos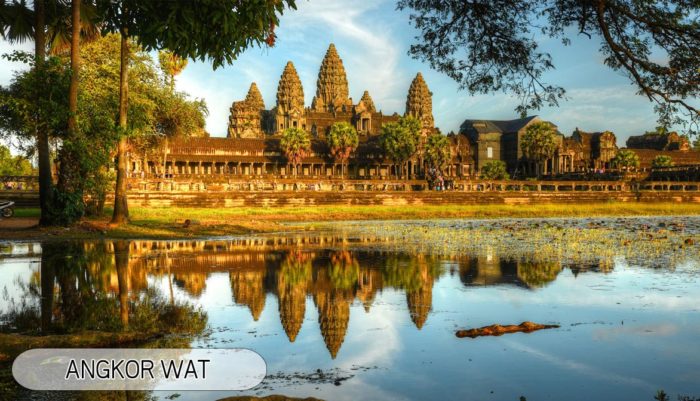 Get a full private guiding tour to
↠Eastern Mebon temple
↠ Neak Pean temple
↠ Preah Khan temple
↠ Kravan temple
↠ Angkor Wat temple
↠ Angkor thom Southgate
↠ Bayon temple
↠ Baphuon
↠ Royal Enclosure, Phimeanaka
↠ Elephants Terrace
↠ Terrace of the Leper King
↠ Taprohm Temple
↠ Tonle Sap Lake
↠ Wat Preah Prohm Rath
↠ Old market
↠ Les Artisans Dángkor
↠ Elephant Forest Tour
Just pack your bags and relax!
, your tour will include
✓ Good hotel with the wholesale rate
✓ Breakfast in hotel
✓ Local/Asian/Western meals
✓ Car and Friendly driver
✓ A licensed tour guide
✓All entrance fees
✓ Activities fees
✓ Purified water
Why buy a tour from us?
✓ We are your end operator, no list of commissions along the way.
✓ No Booking Fees or Cards fees for online payment.
✓ You will pay us via a 100 % secured payment gateways.
✓ Big time saving as you will deal directly with a ground tour specialist.
✓ 100% Tailor-made and personalized holidays which means you have the flexibility to make changes to an itinerary to ensure your holiday is, as you want it to be.
✓ We are a family-owned and run business so we are friendly, approachable, and dedicated to making your holiday a success for you.
✓ We don't sell online because we think it's so important to get the details of your holiday 100% right by talking to you.
✓ Customer Service 24/7 before and during your holiday including an emergency contact telephone number.
Easy Pay Ways

↡ PRICE REQUEST
"FAST AND FREE OF CHARGE"
✓ Get the best costing
✓ Get a detailed itinerary
✓ Get unlimited consultation